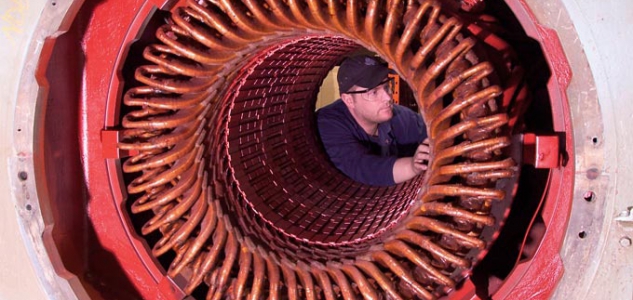 Our electric motor rewind and sales group aims at minimizing machine downtime which in turn maximizes client productivity. Our motor rewind and machine shop tradesmen have many years' experience, are service-minded and pride themselves in their quality workmanship.
Our shop is equipped with all the proper tools and equipment to complete your rewinding, vibration analysis and machining requirements within your budget and schedule. Our parts and wire inventories are sufficient to allow emergency rewinds during off hours. Our motor service tradesmen are committed to customer satisfaction.
Services
Complete Electric Motor Testing and Rewinding
Re-wind Service for both AC and DC
Core Loss Testing
Servo Motor Testing & Repair
Encoder & Resolver Testing & Adjustment
Linear Motor Repair & Sales
On-site Motor Inspections
Motors, Parts & Wire Inventories
Custom Machining & Surface Grinding
Spray Welding and Machining
Metallizing of Bearing Housings and Shaft Journals
Vertical 200 Ton and Horizontal 300 Ton Presses
Multiple Hydraulic Coupling Pullers
Vibration Analysis and
Dynamic Balancing
10 Ton Crane
Gear Reducer Repair
Pump Repair
When you call we'll need to know a few things about the motor including manufacturer, all nameplate information, including HP voltage, RPM, frame, model number, and in some cases – serial number, shaft dimensions. In most cases, we will ask if the motor has a flange, or how the motor is mounted. If you give us a location, or machine name for the motor, we would be happy to tag any correspondence with this information. Collecting this information in advance will help us provide the best service when you call.
Brands of Motors We Service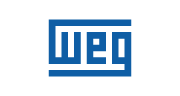 WEG
Stock up to 500 HP
NEMA & Metric Motors
IEEE 841 Motors from Stock
Fractional Motors
Soft Starts & VFD's
Stocking Distributor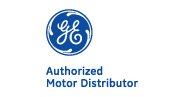 GE
NEMA X$D
Energy $aver – Severe Duty
Ultra X$D Nema
X$D Ultra 841 TEFC
Stocking Distributor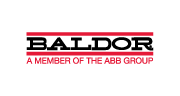 Baldor
AC Motors
NEMA, Explosion Proof, Custom & Gear Motors
DC Motors
Stainless Steel Motors
AC & DC Drives
Stocking Distributor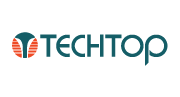 Techtop
Nema Motors – 1/3 to 250 HP
IEC (Metric) Motors – .09 to 160 KW
Removable Feet
Inverter Rated
Brake Motors
Farm Duty Motors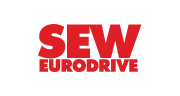 SEW Eurodrive
Gear motors & Speed Reducers
Heavy Duty Industrial Drives
Electronic Controls
Mechanical Control Drives
Replacement Stators Stock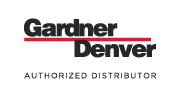 Gardner Denver
Our Gardner Denver positive displacement blower line includes Sutorbilt, Duroflow, RBS, Heliflow, Triflow, and the Cycloblower
Direct replacements for Roots, Holmes, Robuschi, Tuthill, Atlas Copco, and Aerzen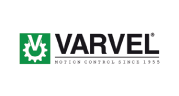 Varvel
Right Angle Gear Reducers – Hollow Bore & Solid Shaft
Helical Inline Gear Reducers
Imperial & Metric
Speedy Delivery Available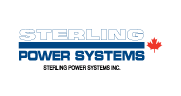 Sterling Power Systems
SS Motors – 1/4 to 20 HP
Single & Three Phase Motors
SS Worm Gear Reducers
SS Helical Inline Gear Reducers
Stocking Distributor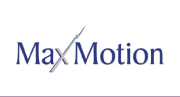 Max Motion
Cast Iron & Aluminum Motors
TEFC & ODP Motors
JM, JP Pump Motors
Delta ACVFD
Lenze Motors & Controls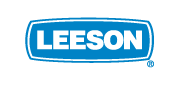 Leeson
Fractional & T Frame Motors
DC motors & Controls
Manual & Mag Starters
Gear Reducers & Gear Motor
Stearns Brakes
A Regal Beloit Company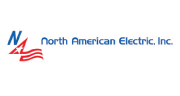 North America Electric Inc.
Nema Motors
Shaft Mount Gear Reducers Dimensionally Compatible with Dodge Stocked at Trade-Mark
Stainless Steel Motors
Stocking Distributor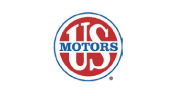 US Motors
Nema Electric Motors
Vertical Pump Motors
Farm Duty Motors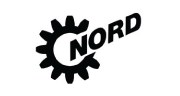 Nord
Helical Inline Geared Motors
Parallel Shaft Geared Motors
Helical Bevel Geared Motors
Worm Geared Motors
Variable Speed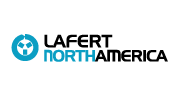 Lafert North America
Metric Motors
.18 to 200HP
3600, 1800, 1200 RPM
Aluminum, Cast & Stainless
Sacemi Coolant Pumps
Siti IEC Gear Reducers